I guess we have a lot to be thankful for this year. With two perfectly healthy and happy children, a great family to share them with and a lot of love we have EVERYTHING to be grateful for.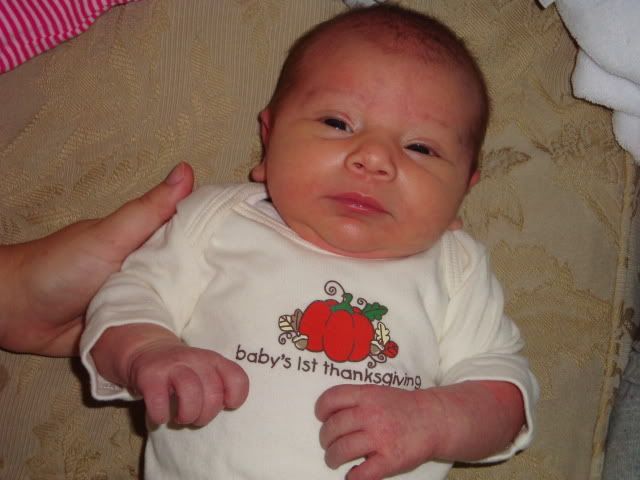 This year we had Thanksgiving with my mom, Mattie, Danielle, my dad and Margret at our house! Amelia was just a week old and thank goodness I wasn't in the hospital anymore. We got our turkey from Whole Foods (it was yuuuuumy) and made all the fixings ourselves. It was awesome.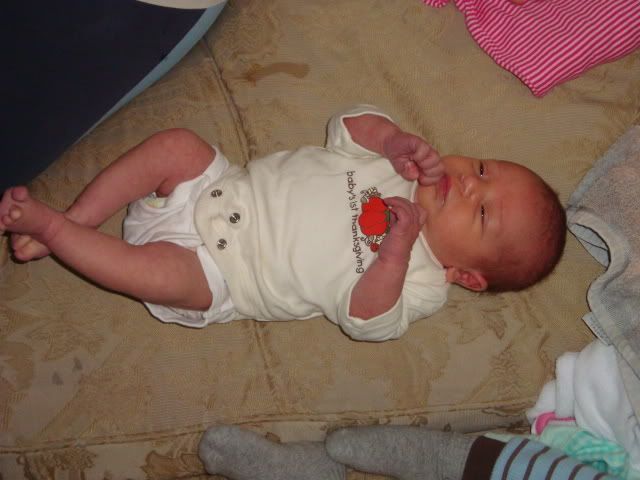 My mom bought this onsie for Amelia before she was born, but it didn't fit when we went to put it on her! Yikes! I think it was preemie sized. But it's still cute!!